3 tags
ASPET 4th GPCR Colloquium roundup
I had the pleasure of attending the last month's two day GPCR seminar series held in Boston as part of the Experimental Biology 2013 conference. I won't go into some elaborate description of all the talks or the posters that were presented. But I would like to point out some of the rather extraordinary tit-bits that I have picked up over the two days regarding how GPCR research is...
4 tags
Noble prizes?
I'm spending the night at the lab to finish up some writing work but having done with it earlier than expected I thought why not add a new post. Yes, its been a while but hey I still remember the password to my tumblr account!  I never got around to writing about the Nobel prize in chemistry this year which was awarded to the grandfather of GPCRs, Bob Leftkowitz sharing it with his protege...
Watch
A very unTED-like talk but a great example of Hypothesis-Experiment-Observation technique of Science. (via Marcus Byrne: The dance of the dung beetle)
3 tags
Largest GPCR ever?
I recently came across this paper- The Very Large G Protein Coupled Receptor (Vlgr1) in Hair Cells, by a group from Shangdong University about the Vlgr1 receptor in hair cells. Any guesses on how big this "very large" receptor really is? Well it is 6,309 amino acids long!! Atleast the full length splice variant in that long and this is not the end of the mindboggling nature of this...
3 tags
"How not to cure Alzheimer's disease?"
Disclaimer: I stole the above title from the talk by Dr. Ben Bahr from the University of North Carolina, Pembroke. So, I am finally back to blogging after listening to another interesting talk I had the opportunity to attend today. This one as the title says, talks about the chemotherapeutic interventions possible for treating Alzheimer's disease. So the answer to the above question is...
4 tags
What is the most profound question in biology?
Today, I had the wonderful opportunity to listen to the talks from some of the eminent personalities in the field of drug discovery and development, both from the academia and industry. Northeastern University, and the Center I work for, hosted this event today consisting of a series of 11 talks on the topic of "Drug discovery and development in the 21st century". The talk I was...
4 tags
Novel GPCR ligand binding affinity detection...
Everyone who works on receptor-ligand binding experiments will agree that the traditional radioactive binding assays are very annoying and not the least bit user-friendly. Unlike most of the enzyme-substrate fluorescent assays, ligand screening on most of the receptors (GPCRs) are still being performed using the age-old radioligand binding assays . Why is this? A very limited number of...
4 tags
The future of Pharma?
This month's Nature Reviews: Drug Discovery has this interesting article discussing the prospects of the next five years of drug innovation (by analysts from McKinsey & Company). Oncology drugs has been the winner these past years with respect to both growth in drug sales and the number of drugs released. According to their projections, this trend is expected to continue, and will only...
Human irrationality
Recently, I started a Quora board to discuss all cool things (and not so cool things) about human irrationality. Please follow and share your experiences.
5 tags
GABA receptors: A critical review of GPCR...
I am going to reproduce some of the term papers that I wrote for the spring semester in school. Hopefully I can pull myself back to writing more posts this year especially over the summer now that I have some breathing space from school. (PS. Unfortunately, I could not post any of the images/figures I used in the actual paper here for obvious reasons. If you see any mention of them in the text...
3 tags
Placebo analgesia: A review
Time to rehash my fall term paper for the Behavioral Pharmacology course. - Abstract: Our understanding of the neurophysiological and psychological mechanisms of placebo analgesic effects has expanded considerably over the last 20 years owing to the developments in brain mapping and imaging techniques. We have now identified a number of neural circuits in the brain involved in the modulation of...
4 tags
Open-source drug discovery does work!
To any of the skeptics out there, regarding the application of well-known concepts of open-source and crowd-source (from the computer science industry) in drug discovery should watch this TEDTalk by Jay Bradner from the Dana Farber Cancer Research Institute at Harvard University.
4 tags
GPCR-G-protein interaction theory
The crystal structure of the beta2-adrenergic receptor coupled to the Gs G-protein was published on Nature (online) couple of months back and now it has made it to the cover of last week's Nature (Magazine). Apart from the fact that it might be "the" study that provides crucial insights into the functioning of the ever-present GPCRs, the volume and quality of work that went into...
4 tags
Cannabinoid receptors are involved in Diabetes.
Today I walked blindly to a talk organized by my lab and discovered that Cannabinoid receptors have recently been suggested to be actively involved in the Insulin signaling pathway. The lecture was by Dr. Rohit Kulkarni from the Joslin Diabetes Center at Harvard Medical school. His lab has been working on the Insulin signaling pathway and they stumbled upon this discovery - Cannabinoid...
3 tags
Histamine receptor (H1) structure
I finally got around to reading the entire paper from Nature about the crystal structure of H1 receptor. I will stick to talking about the receptor expression and purification which are more related to the topics of my interest. This GPCR was expressed in the yeast system unlike previously crystallized GPCRs (which were from insect cell-lines). Another interesting approach is the use of T4...
1 tag
Back to blogging
I'm back to blogging after a long time. Its been a couple of busy months having just started working as a Lab tech in the biochemistry lab. I hope to chip in atleast a couple of posts in a week this month onwards. The first post going to be on the latest GPCR crystal structure paper in Nature from last week's edition. Adios!
Jerry Brito: Top ten myths about introverts →
jerrybrito: Myth #1 – Introverts don't like to talk. This is not true. Introverts just don't talk unless they have something to say. They hate small talk. Get an introvert talking about something they are interested in, and they won't shut up for days. Myth #2 – Introverts are shy. Shyness has nothing to…
4 tags
A review of the development of structure-specific...
Its time to recycle a paper I wrote for my Pharmcology course last semester. (P.S. Never write a receptor-based drug discovery paper for a clinical aspect-oriented Pharmacology course.)     Introduction:   Since the discovery of the adrenergic system of receptors, there have been numerous attempts to develop drugs that can modulate their effects. The earlier attempts were mostly synthetic...
4 tags
Ranbaxy-Atorvastatin scandal
The recent article in Fortune - "The war over Lipitor" paints a clear picture of the murky details of the Pharma industry. To sum it all up, pfizer's Lipitor (Atorvastatin) has come to an end to its 10-year patent period. So, Ranbaxy filed an ANDA for the generic version (ahead of the other generic drug manufactures) and also won the legal battle against pfizer to gain the...
3 tags
Symposium news!
I have attended quite a few seminars this past month starting with the Center for Drug Discovery Annual symposium on "Current trends in drug abuse research". The talks were quite interesting and for a change lunch was not a let down either! The day's first talk was by Dr. Marina Picciotto on the influence of nicotine (tobacco) on feeding. We all aware of the commonly observed...
3 tags
Can we improve virtual drug screening programs?
Over the past few weeks I have been toiling on quite a few virtual docking studies for my paper on structure-based drug design for beta-2 adrenergic receptors. I observed this common peculiarity in all the studies using different docking software (GLIDE, DOCK, AUTODOCK, etc.) that the rankings do not always paint the whole picture. The highest ranking molecules don't necessarily show the...
4 tags
Which is more vital in drug discovery - Chemistry...
It is quite well known that the use of genetics has become an integral part of the drug discovery process and completely taken over the age-old process of medicinal chemists tinkering endogenous or serendipitously discovered ligands to produce better "wonder" drugs. Genetics in the past 20-odd years has provided the chemists the probable structures of target molecules/proteins and thus...
3 tags
Why hasn't Struture-based drug design produced any...
For my Pharmacology class I am required to write a review paper this semester and I had decided to cover the use of x-ray structure of beta 2-adrenergic receptor to screen and design ligands. Obviously, I would be basing most of the paper on the work that has been done in Dr. Kobilka's lab at Stanford University. Their recent paper - "Structure-based discovery of Beta 2-adrenergic...
2 tags
Bomb detecting plants!
I came across this news about the development of genetically re-engineered plants which can apparently detect explosives, other chemicals, pollutants, etc. Dr. June Medford's lab at the Colorado state University have re-engineered chlorophyll circuitry such that on exposure to a particular inducer the chlorophyll stocks are degraded and the biosynthesis of new chlorophyll is blocked. Thus...
4 tags
Drug Discovery by NIH?
According to the NYT article - Federal research Center will help in development of Drugs", the Obama administration has decided to set up a Drug Discovery center at NIH. Based on the recent slump in the number of drugs that the Pharma companies have been able to get approved by the FDA and the history of "questionable" clinical trial data from these companies, this can be...
2 tags
Bed Bug Warfare
My recent personal experience with bed bugs has forced me go slightly off topic here. According to a recent article in New scientist, the surge in bed bug population and infestation spread can be attributed to emergence of resistance to pesticides. Apparently, the resistance to pesticides is due to the fact that these bugs have started to produce enzymes such as Cytochrome P450 and GSTransferase....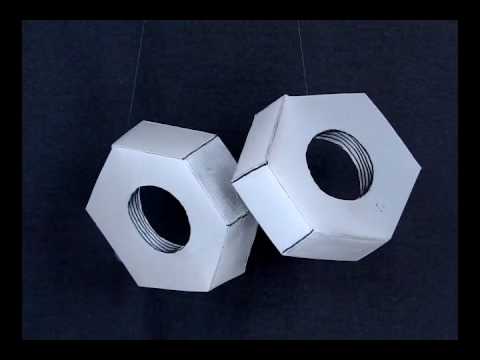 Where Do Those ATM Signs Come From? - The Atlantic http://t.co/Gs96MUq via @AddThis no wonder they are everywhere in India…
Whats the reason for all those weird mass-bird-deaths? - well its probably due to hypothermia! http://bit.ly/hmlU9Q
How Are M&M's Made? – And Other Weird Interview Questions From 2010 http://t.co/xXnJ9hS via @techcrunch
3 tags
Open Placebos
There was this interesting article at PLos One couple of days back by a group from Harvard Medical center - "Placebos without Deception: A Randomized Controlled Trial in Irritable Bowel Syndrome". This has obviously caught the attention of the media and has become the next big Bio-science discovery after the "mutant/extra-terrestrial arsenic microorganism" story. I love...
"As the comment number approaches 20, the probability of someone making a racist..."
– BioGuy, regarding the comments in blogsphere.
Lipinski Rule
Every medicinal chemist would have come across the Lipinski's rule of 5 which says that an orally active drug has no more than one violation of the following criteria - NMT 5 hydrogen bond donors (nitrogen or oxygen atoms with one or more hydrogen atoms) NMT 10 hydrogen bond acceptors (nitrogen or oxygen atoms) A molecular weight under 500 daltons. An octanol-water partition coefficient...
Drug Discovery Research Position
I will be joining the Biochemistry group at the Center for Drug Discovery at Northeastern University this Jan for a Research study position. My work would be using Cannabinoid receptors, and the goal of my study is to learn as much as I can about the receptor-based assay techniques and perform these assays with ease by the end of the semester. The techniques I will be involved over the period of 5...
TheStar The 'Israelification' of airports: High security, little bother http://t.co/RYOl9cA via @AddThis
"people re-boarded that plane with assault rifles….but nothing that could have been used as a weapon!" http://t.co/oeXkN7A via @ewerickson
Problem-solving bacteria crack sudoku - life - 16 November 2010 - New Scientist http://bit.ly/9Q7GqN
3 tags
Can Disulfiram also stop cocaine abuse?
I have been reading this paper - "Disulfiram Attenuates Drug-primed reinstatement of Cocaine seeking via inhibition of Dopamine beta-hydroxylase." from Nature - Neuropsychopharmacology all morning. Disulfiram has been used effectively to 'encourage' ex-alcohols to remain dry. But it was found recently that disulfiram also discouraged cocaine abuse. Earlier it was assumed...
just watched the "Behind the TEDtalk video"…love the way Ragava KK was skyping with his parents the night before his talk… :)
RT @carlzimmer: RT @NESCent: Biggest genome ever: Japanese flower has 50 times more DNA than humans do http://bit.ly/a1TqPv
RT @Din35h: Ishant Sharma for President! Laxman temple in Ayodhya! P.S. Ojha ko koi ministry de do. #chakde India!
"The problem with any faith is not the religion itself, but with fundamentalists..."
– Internet
RT @Din35h: #SureshKalmadi 's fb wall http://img835.imageshack.us/f/facebookcompletejpg.jpg/ #Kalmadi #CWG #CommonWealth
Love the new show "Outsourced" on NBC
Another good journal club meet….fortunately the paper had a number of grey areas to discuss.
3 tags
Anandamide any better than THC?
Last week, the paper for discussion at the Journal club was over the effects on Endocannabinoid system when repeated administered with Anandamide (AEA) and its comparison with that of Tetrahydrocannabinoid (THC). It has already been proven in the past that, prolonged administration of THC causes Tolerance which is due to the desensitization and downregulation of CB1 receptors. So, the question is...
Journal Club
I have been participating in the Pharmacology Journal club at NU from last week and am hoping to post the papers there were presented and the discuss the points raised by the group in the following weeks. I believe most of the papers will be connected to Endocannabinoid receptors, which being the major field of research over at the Drug Discovery Center at NU.
Back from 'The Phoenix Landing' after watchin the awesome ManU-Liv game!